Get 10% Off Your First Order + Free Calzone. Details
Get 10% Off Your First Order + Free Calzone. Details
We offer authentic Neapolitan stone-fired pizza
Imported straight from Italy and shipped directly to your door
We offer authentic Neapolitan stone-fired pizza
Imported straight from Italy and shipped directly to your door
Pizza Bien's Pizzas from Italy - Baking Instructions: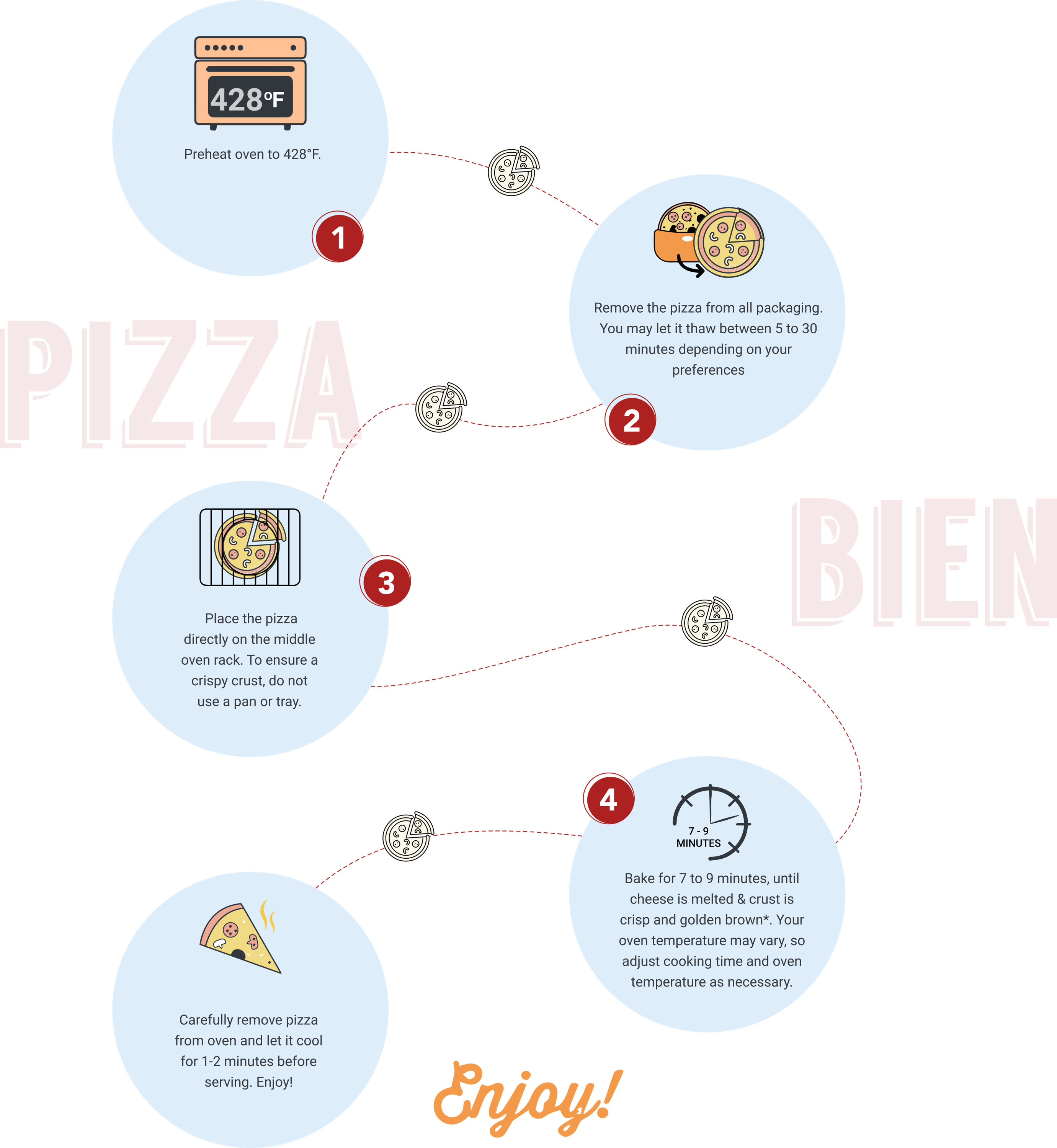 1 - Preheat oven to 428°F.
2 - Remove the pizza from all packaging. You may let it thaw between 5 to 30 minutes depending on your preferences.

3 - Place the pizza directly on the middle oven rack. To ensure a crispy crust, do not use a pan or tray.
4 - Bake for 7 to 9 minutes, until cheese is melted & crust is crisp and golden brown*. Your oven temperature may vary, so adjust cooking time and oven temperature as necessary.
5 - Carefully remove pizza from oven and let it cool for 1-2 minutes before serving. Enjoy!
*For food safety and best product quality, cook to an internal temperature of 165°F. Do not eat pizza without cooking.
CONVECTION OVEN BAKING NOT RECOMMENDED.
DO NOT MiCROWAVE.
DO NOT REFREEZE AFTER PRODUCT HAS BEEN DEFROSTED.
Copyright © 2021 Pizza Bien LLC.

All rights reseerved