Free shipping on all orders!
We offer authentic Neapolitan stone-fired pizza
Imported straight from Italy and shipped directly to your door
We offer authentic Neapolitan stone-fired pizza
Imported straight from Italy and shipped directly to your door
Bringing the taste of Italy into the comfort of your kitchen, Pizza Bien gives you an authentic Neapolitan gourmet pizza, straight from Italy, shipped right to your door.
"What's for dinner?" is the all-time classic question asked from every urban or suburban neighborhood. And although you can't hop on a plane to Italy for an authentic meal, we can help get you the real deal, delivered right to your door step.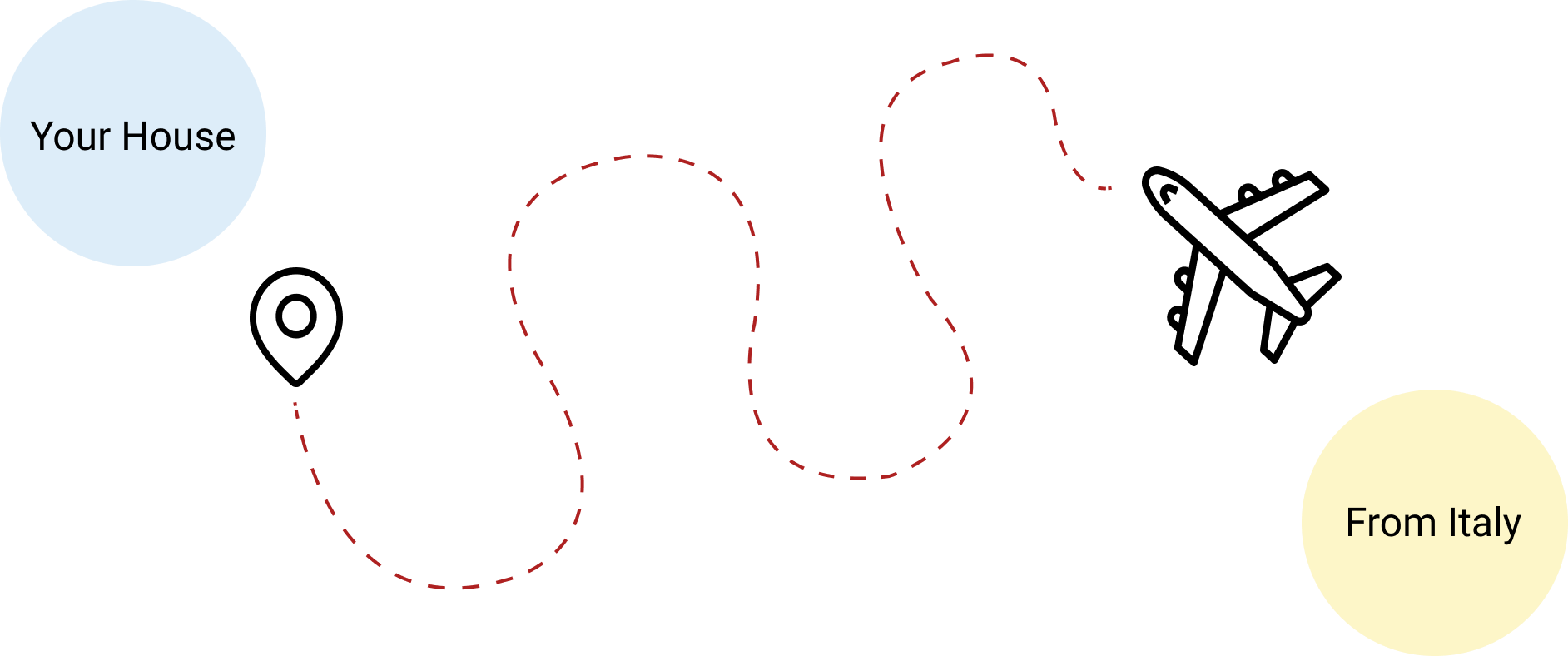 Our Healthy Frozen Pizza Mission:
With our product, you'll know exactly where your food comes from, farm to table. Handmade, baked, and shipped with love from the heart of Italy, Pizza Bien fulfills all pizza lovers' expectations when it comes to your appreciation for natural food without compromising flavor. With our authentic Neapolitan pizzas at home, we are committed to giving pizza lovers like you a freshly-made product from Italy, without having to leave your front door (let alone the country)!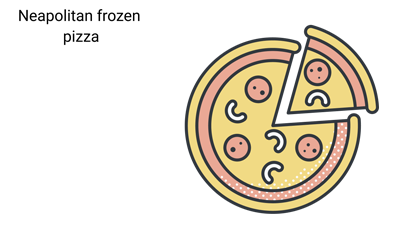 A Closer Look at Our Healthy Frozen Pizza:
Go ahead—pore over our pizza. Dissect our dough. Scrutinize our sauce.
We have the Italian pride and confidence that shows in our product. And like in Italy, when it comes to doing something right, we take our time.


With our naturally-rising, artisan dough, handmade from scratch, our fresh mozzarella cheese, pure tomato sauce, and an entire archive of handmade Italian ingredients, we know what the words "real, natural, fresh, and authentic" mean. We know that original Italian quality takes patience. We know what a real pizza should taste like.

At Pizza Bien, we are 100 percent committed to bringing the kind of gourmet pizza you deserve at a fair price, in every box. By popping one of our newest lines of healthy frozen pizza imported from Italy, you're tapping into years of tradition—each of our Neapolitan pizzas are produced authentically, using only locally-sourced, genuine ingredients: all-natural, no artificial flavors, no hydrogenated oils, no colors or sugars added, and completely GMO-free.

Our Best Frozen Pizza Selection:
You can choose from our handmade healthy frozen pizza selections of:
Margherita Pizza
Porcini, Truffles Pizza
Four Cheese Pizza
Plant-Based Pepperoni Pizza
Potato, Porcini, Pesto Pizza
Calzone With Hazelnut Spread

From day one to your doorstep, you'll know where your Pizza Bien product is, every step of the way. Handmade in the motherland, these authentic Neapolitan gourmet pizzas come straight from Italy—cooked with locally fresh ingredients and kneaded by generationally-seasoned pizza artists.
After being expertly handled, kneaded, and arranged, our master pizza makers then fully bake each pie to perfection in one of our finest selections of traditional stone-fired Neapolitan ovens.
The gourmet pizza is then individually flash-frozen and wrapped, packed in an eco-friendly, insulated liner with dry ice to preserve the absolute freshness of each ingredient, capturing all the flavors of the Neapolitan tradition.
From there, it begins making its journey from Bel Paese across the ocean to you, making a short pit-stop at our headquarters for a quick quality check, and then arriving at your door in less than 72 hours. Shipping is free on all orders to the contiguous 48 US States.
Please Click here to review our shipping information.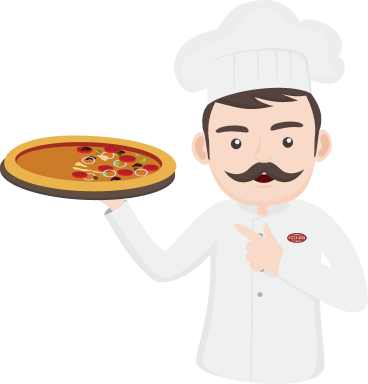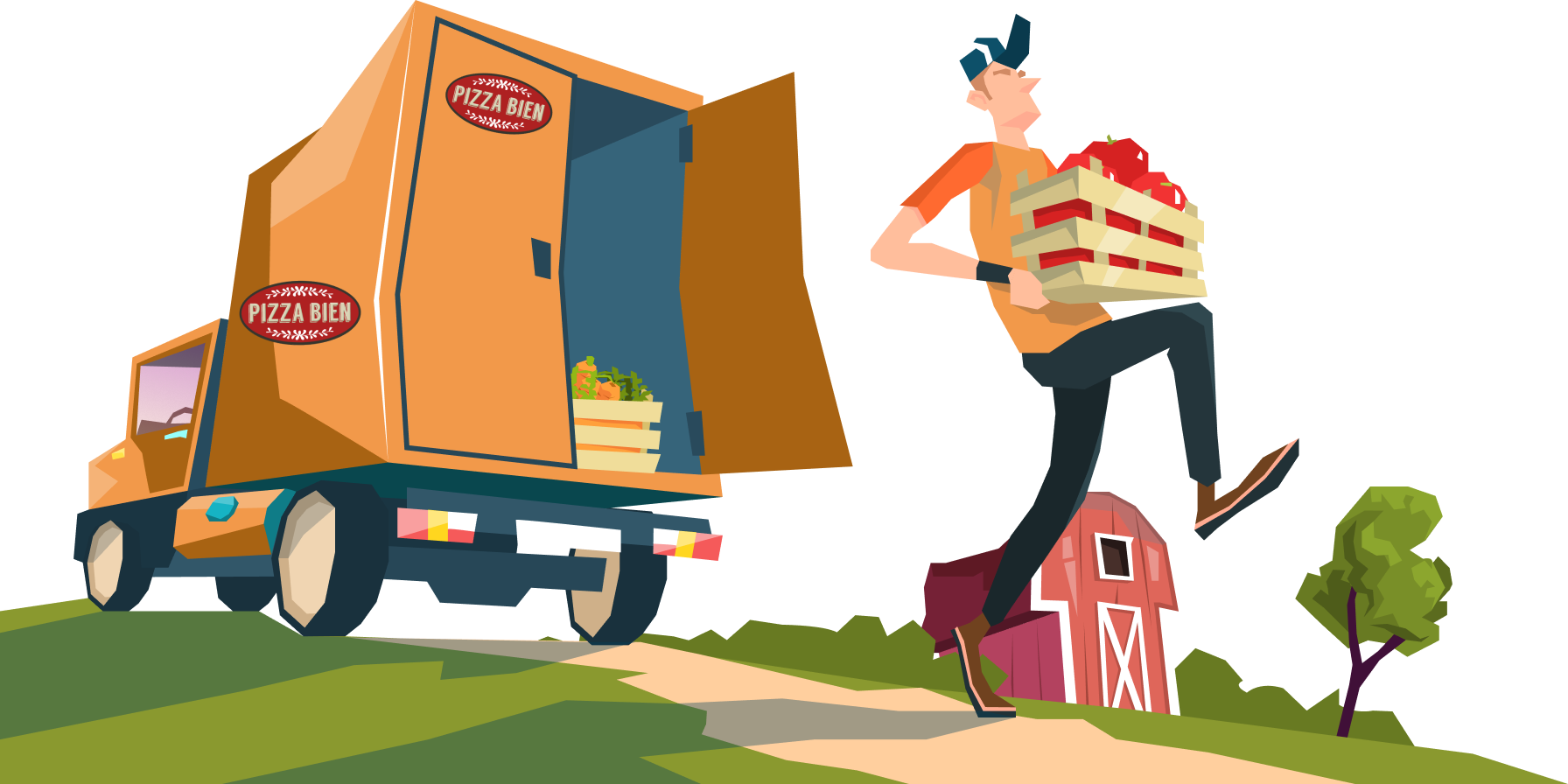 Our best frozen pizza plant-based selection—along with our entire line of healthy frozen pizza menu— are handmade from scratch in the heart of Italy. We believe every food enthusiast is entitled to healthy alternatives. Our flour, tomato sauce, and dairy products are made from all-natural ingredients.
We want to make our commitment all-encompassing—because we understand the growing demand for natural variety—which is why we have established our commitment to quality through our line of a diverse range of pizzas, all made from the purest of ingredients.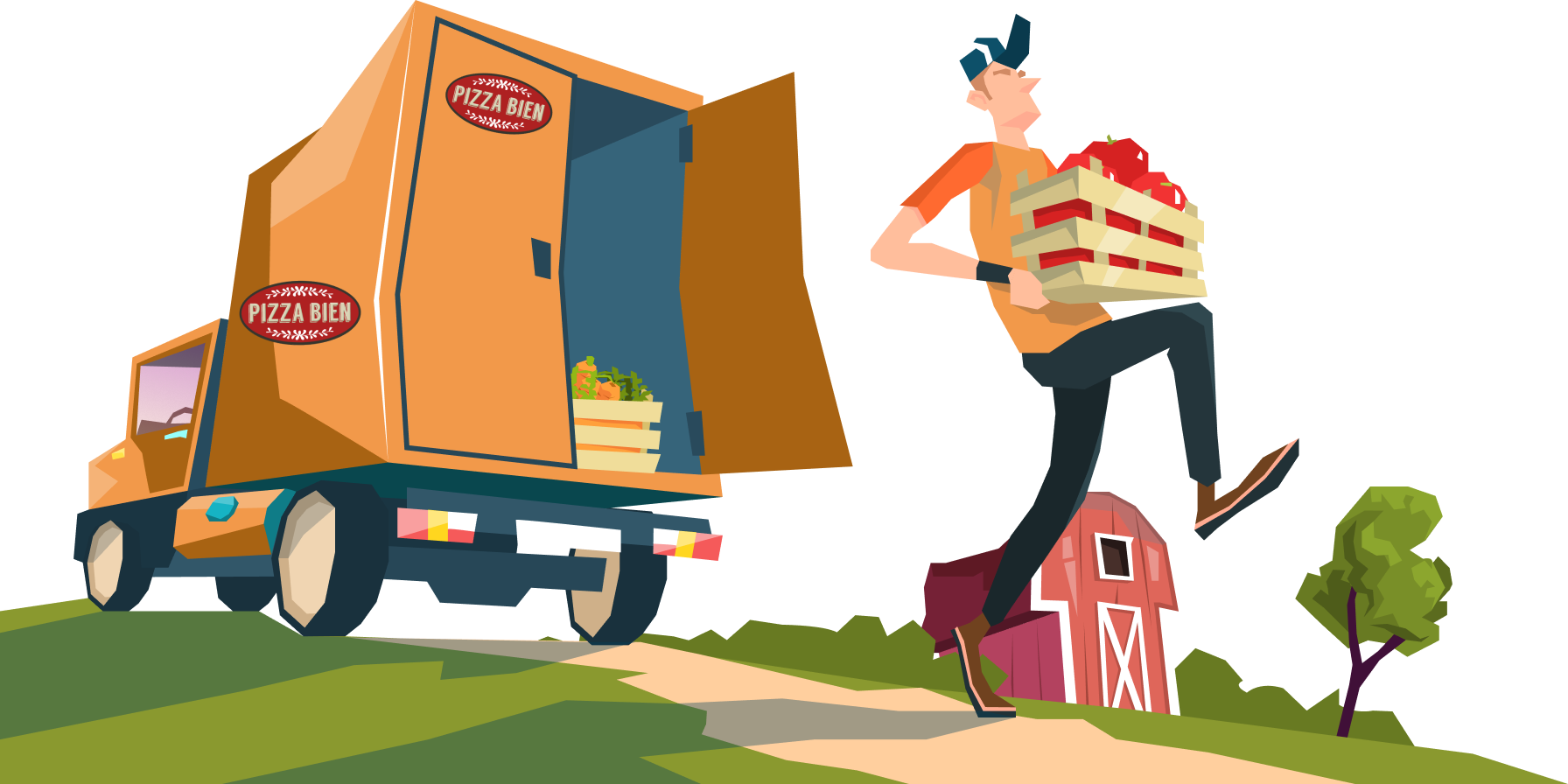 Loyal to the Advocacy of Sustainability:
At Pizza Bien, we take sustainability very seriously. Many restaurants are guilty of getting rid of excessive food in unsustainable ways, unsuitable packaging, and energy waste, giving the food industry a bad reputation.
We want to break the mold—making a conscious effort to minimize our carbon footprint through our green initiatives, from start to finish. We only use biodegradable packaging for our food making processes and recycled products whenever possible for waste reduction.
We pride ourselves on our focus on farm-to-table products, with the freshest ingredients from local sources making their way into our kitchens.
We believe that all of us have the responsibility to care for our planet and the platform to take those steps toward a more sustainable future.
Get The Taste of Naples Italy, Right At Home.
With Pizza Bien you can enjoy each of our homemade best frozen pizza selections right from your own home! From our handmade fresh gourmet pizzas to our delicious calzones each of our products provides a perfect balance of flavors and a distinctive, authentic Italian experience.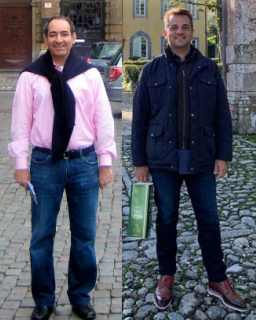 With nearly 25 years of experience in the retail and food industry, our team at Pizza Bien continues to produce fresh-to-frozen products—to ensure we deliver a pizza our customers crave in the most convenient way possible.
Co-founders of Pizza Bien, Johnny and Erick, think that deciding what to eat shouldn't just be about the end-game of filling bellies and checking off a "to-do". Instead, they want to invite you to a world-traveling experience. With a focus and passion for natural and local ingredients, our gourmet pizza imported from Italy, takes you on a whirlwind adventure to the winding streets of Naples with every bite.
Our founders are no different than your average entrepeneur with ambition. However, what championed their aspiration was the desire to bring you the authenticity of Italian cuisine, no matter where you were. We believe that a shared love for pizza can bring people together.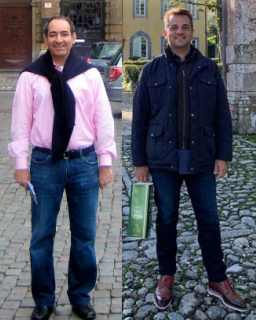 When you pop in a gourmet pizza from Pizza Bien,
you'll be getting:
Delicious, all-natural, and fresh ingredients.
Made from scratch—nothing pre-made or processed.
Sourced from local artisans and farms in the heart of Italy.
Healthy frozen pizza menu made from all-natural products, unbleached flour, with plant-based ingredients.
Free from trans-fats and processed ingredients.
—that's our gourmet pizza promise.
Pizza Bien brings you delicious, all natural pizza, perfectly cooked crust, handmade with the freshest and highest quality ingredients in Italy. Get this gourmet pizza sent straight to your front door. Free Shipping Nationwide.